recycled glass: itari vintage baubles
Make browsing easier & select Browse By Price or By Shop. Click on the products for more information & to buy them In Store.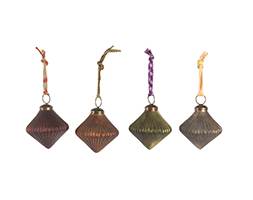 Itari vintage baubles
These baubles are hand made using recycled glass and come with a pretty sari tie. They have a matte vintage finish to give your Christmas tree a warm, rustic look. Recycled glass uses 30% less energy to melt and this means less fuel is burnt and less emissions. 4 pack of mixed colours.